Online Art Class: Elementary Art Fun with Janet Crawley, M.S.
Being a parent and grandparent during our quarantine time, I understand the importance of finding high-quality elementary art classes for your kids online. Your kids will learn the building blocks of art in a fun and creative way. Plus, while your kids are in the online art class, you get a free hour of time just for you!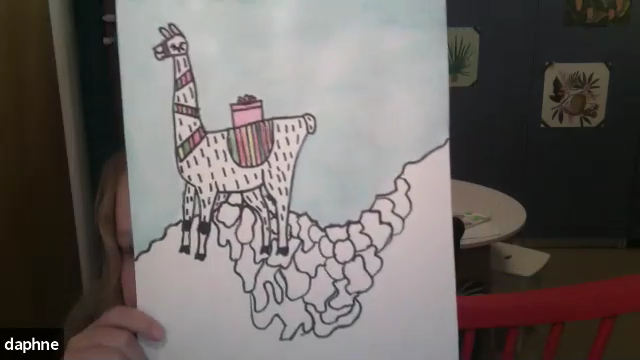 Interactive, Creative Online Art Experiences
Sifting through the multitude of online programs can be overwhelming. Most of those are pre-recorded with no interaction between students and instructor. You may have no idea of the instructor's qualifications.
In this highly interactive class, your child will:
Be able to ask and answer questions in live, interactive video.
Be able to see and interact with all other students online.
Learn the 5 art elements of line, shape, color, texture, space that are used to create original art.
Use a variety of art materials that you probably have on hand already – nothing fancy.
Learn about famous artists.
Children crave creative stimulation. These online art classes help them focus their energy and attention to develop their creative thinking. Your child will look forward to each class and making new discoveries.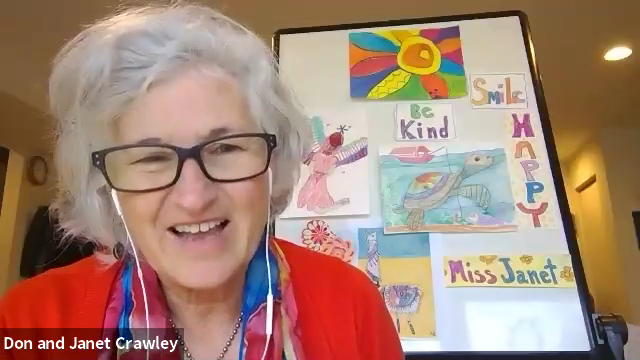 For more than 40 years, Janet Crawley has been in love with teaching art to children and continues to be inspired by their marvelous imaginations. Janet has a Masters in Art Education and is a resident artist at Moshier Community Art Center in Seattle. She is especially good at inspiring creativity and imagination in children.
Enroll Your Child Now
Session 3: July 8-29
Session 4: August 5-26
Supplies
Here are the basic supplies your child will need for this class:
9×12 heavy white paper (not construction paper or copy paper) for use with wet paint
Watercolor paint set with a paintbrush
One additional paintbrush size 12
Tempera paint cakes
Colored markers
Black medium Sharpie
Pencil and eraser
Crayons
Elmers glue
Scissors
Optional items:
Oil pastels
Colored pencils
Watercolor paper
colored or patterned papers for collage making
I recommend Dick Blick for art supplies.
Frequently Asked Questions
Q: What supplies will my child need?
A: See above.
Q: What should I expect?
A: Once students have their basic supplies for the week, you should expect your student to be able to work independently to complete the project with Janet's virtual guidance.
Q: What if my child misses a class? Are there makeups?
A: Unfortunately, there are no makeup classes available.
Q: Are there any special requirements for computer and room setup?
A: It's important for me to be able to see your child's face and their artwork. Please arrange the workspace to avoid windows or other light sources behind your child. Have light on their face and artwork. Headphones or earbuds work better than using the computer's built-in speakers and microphone.